Movie

10/16/2010 08:06:00 PM

Sounded like a video games name, isn't it? yep, but I don't want to talk about that video games.
This is an antagonist band from Scott pilgrim vs the world movies. They're Sex Bob-Omb's (scott's band) rival. Why it was sounded like a video game name? Because The Clash at Demonhead was the first video games that Bryan lee o'malley (the writer) ever got.
(To read more about Scott Pilgrim vs. The World, visit this post)
The Albums:



"Underwater Motor Scooter"
"At Demonhead"
"RKSK KCBK"
"Ruck Sack Kick Back"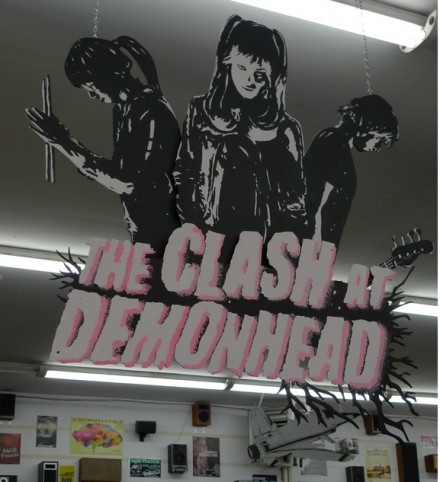 the cast is (left to right) Lynette Guycott (Drummer), Envy Adams (Vocalist), Todd ingram (Bassist, hottiee)
Although this band is an antagonist band but I really like it. 'cause I think this band is better than Sex Bob-Omb (sorry for sex bob-omb fans, it's just my opinion about that. I like that band to but I like this band most)


"Black Sheep" (originally played by Metric) with vocals by Brie Larson. This video is a pre-order bonus from the Scott Pilgrim original soundtrack in i-tunes.
More about this movies, cast, picture, downloads, or cool effects visit
http://ScottPilgrimTheMovie.com
Fashion Inspired : Envy Adams